WHAT MAKES PURSUING A BA DEGREE WORTHWHILE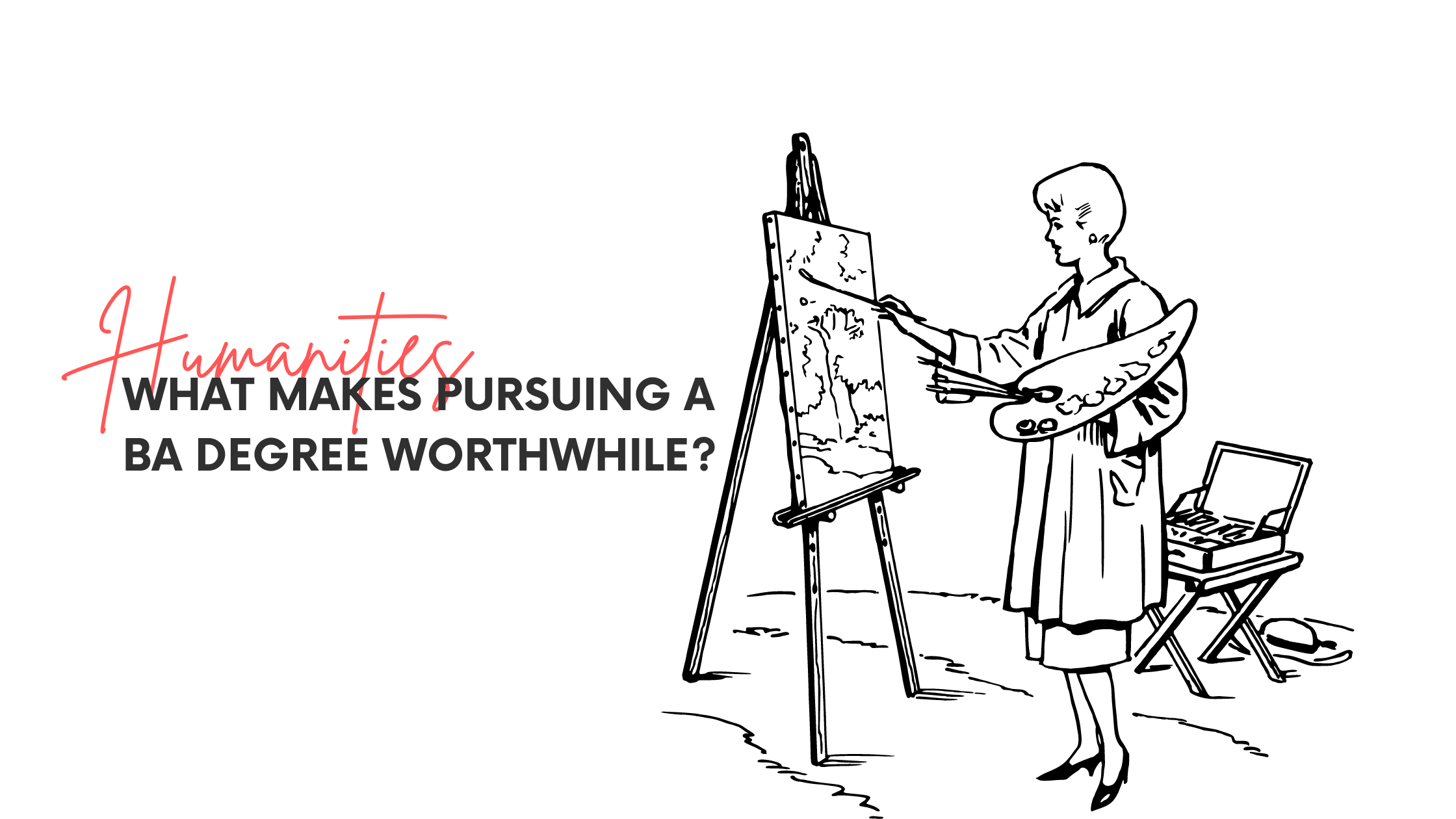 If you are a student who is fascinated by a particular subject and aspired to establish a concrete career in the same field, then what other than a BA degree, i.e.Bachelor of Arts will be the best choice?
Students today have paused from sheepishly heading towards engineering and medicine. They prefer to take up courses that help them explore their field of choice and enjoy the learning process toward their career. BA course is one such course that guides students to develop knowledge in their chosen field and establish themselves.
Let this article help you know more about the Bachelor in Arts course along with the pros of studying the same.
BA Course Details at ARYA College:
Deciding to take up the BA programme after the 12th will plan to pursue the course in renowned colleges to get proper subject exposure. We, Arya College the highest placement college in Jaipur, stand at the top among the BA colleges in India and provide extraordinary BA courses with an outstanding curriculum.
Students showing up to take BA as their undergraduate degree after the 12th must know the following BA information before taking the course:
Course - BA
Full Form - Bachelor of Arts
Course Description - BA course deals with imparting theory, concepts, and knowledge in the chosen stream.
Level - Undergraduate level
Duration - 3 years
Eligibility Criteria
Candidates should be a minimum of 17 years of age.
Candidates should have completed 10+2 or equivalent from any recognized educational institution with at least a 50% aggregate score.
A relaxation of 5% is provided to students belonging to reserved categories such as SC/ST/OBC.
Admission Procedure - Admission to BA in our Arya College, one of the best private colleges for BA is provided majorly on a merit basis. We consider the score of 10+2 or equivalent for merit-based admission to BA.
Specializations
At Arya College, we provide Bachelor of Arts courses in the following specializations:
Economics
History
Political Science
Public Administration
Hindi
Sociology
Course Fee
Registration fee - INR 1,000/-
Other fees - INR 2,500/-
Tuition fee per annum - INR 21,000/-
Entire course fee in total - INR 66,500/-
Pros of Studying BA Degree:
Pursuing a BA degree has got enormous benefits that support the students majorly. Due to this, around one-third of students studying undergraduate take up BA in India with 52.7% females and 47.3% males.
Here are certain pros of studying BA degree courses:
Master Support for Competitive Exams:
Students planning on appearing in competitive exams such as state government exams, Staff Selection Commission (SSC) exams, and Union Public Service Commission (UPSC) exams take up a BA course. This is because specializing in a particular subject in BA will help them choose their convenient optional subject in competitive exams.
According to statistics, UPSC aspirants with a BA degree show high success rates compared to other degree holders.
Better Employment Opportunities:
Developing specialized knowledge in a particular subject or field gives a higher chance of employment due to area-specific knowledge in training. As a Bachelor Degree in Arts educates students in a specific field, it inculcates in-depth knowledge which will be an advantage in terms of employment.
Therefore, BA degree graduates have better employability. Here is a graph that shows a consistent employment rate above 40% in recent years:
Source: https://www.statista.com/statistics/738219/employability-among-ats-graduates-india/
Decent Pay Scale Jobs:
BA degree courses offer job positions with decent pay scales in various fields. Different specializations are provided with different pay scales yet a good amount based on the job roles. Here is the table depicting the average pay scale after different courses of Bachelor of Arts:
BA degree and Average Salary Scale
BA Economics - 9.5 LPA
BA History - 4 LPA
BA Political Science - 4.5 LPA
BA Public Administration - 5 LPA
BA Hindi - 4.75 LPA
BA Sociology - 5.6 LPA


Job Diversity:
Each BA degree field holds a wide variety of jobs for graduates. Students prefer to explore their favourite subject along which they look for optimized job roles. This facility is made available for students after studying in BA colleges.
A lot more benefits await the students pursuing a BA degree such as high scope for government jobs. In addition to this, pursuing the course in the right college is equally important.
So, it is time to know why to choose Arya College Jaipur for your BA degree.
Why Arya College Jaipur for your BA Degree?
Arya College stands top among the BA colleges in India with our super-efficient facilities. Here are the reasons for you to choose Arya College Jaipur for your BA courses:
Highly-qualified faculties.
Well-equipped computer lab facilities with advanced software.
Greatly enriched traditional and digital libraries for student access.
100% placement opportunities.
Top-notch practical training in collaboration with relevant industries and companies.
Conclusion:
Studying a course that suits your field of interest and standing the best in the same field is an achievement. This achievement can be made possible by pursuing a BA degree in your chosen subject and gaining immense knowledge. Pursuing BA in top BA colleges will provide great educational exposure along with practical experience via training sessions and field visits.
As different fields such as history, sociology, and much more demand for experts, it is high time for students to become one.
FAQs:
Which BA subject is the best?
There is no common best subject in BA. Based on the individual's interest, the best BA subject keeps changing.
Which is the best 12th stream to pursue BA?
The arts stream is considered the best 12th stream to pursue BA as it offers a basic idea. But all stream students can pursue BA based on their interests.
What are the top 5 BA degrees?
The top 5 BA degrees are as follows:
BA Economics
BA Sociology
BA Political Science
BA Public Administration
BA History
Are BA and BSc the same?
No, BA and BSc are not the same. BA degree is concentrated on arts subjects while BSc is focused on science subjects.
Can BA graduates pursue MBA?
Yes, BA graduates can pursue MBA by appearing for entrance exams like CAT, GMAT, SAT, etc.