Bachelor of Technology - B Tech Courses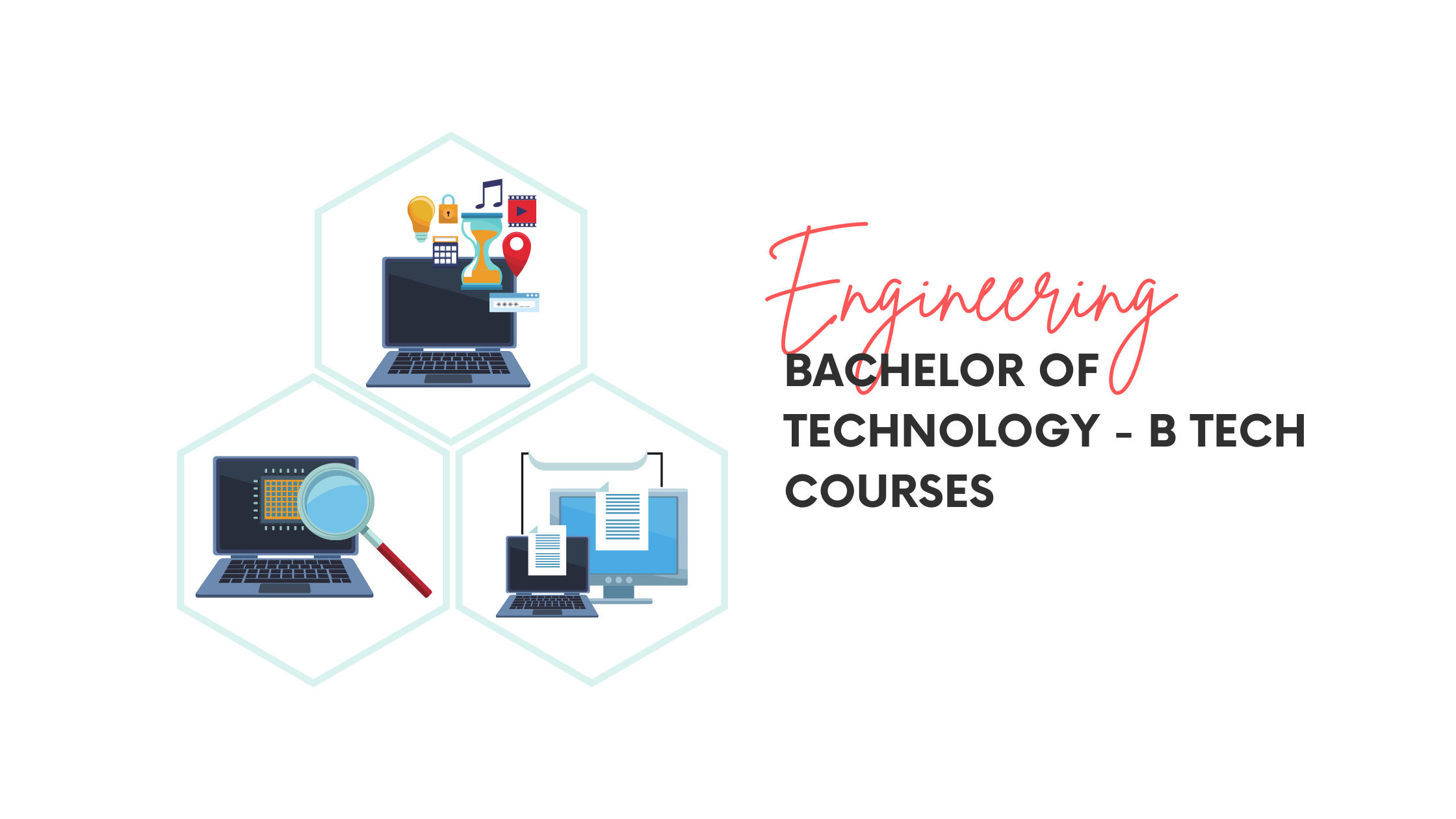 Technology has touched all aspects of human beings. It has not only made our life easier but gave birth to an industry that is continuously flourishing and blooming. This is the reason why opting for engineering courses has become the most popular choice among 12th pass-outs.
And if you are tech-savvy and interested in making a career in the field of technology? Then, do you know what B Tech courses have to offer? If you want to know all the important details of the B tech course, then scroll down and spare some time to read this blog.
B Tech Courses
Bachelor of Technology is an undergraduate course in the field of engineering and technology. It is a very popular course among science students. In India, approximately 15 lakh engineering graduates pass out every year and In India, there are various colleges for BTech that offer this course in different specializations.
Source- Statista.com
This is a graphical representation of the total number of students enrolled for engineering courses in India in 2021, by specialization
Course Details of the B tech Program at Arya College
Course Level - Undergraduate
Course duration -4 years
Eligibility Criteria - Applicants must have cleared the 10+ 2 exams with an aggregate of 50% in Physics, chemistry, and mathematics.
Admission Process - Admission will be given based on the merit list.
Available specialization with number of seats
AI & Data Science- 60
Information Technology-60
Civil engineering- 120
Electronic & Communication Engineering- 120
Electrical Engineering- 180
Mechanical Engineering- 210
Computer Engineering- 390
Why you Should Choose to Pursue B Tech
Engineering is one of the most demanding professions in India. As an engineer, you will receive enormous opportunities in India as well as abroad.
If you are a skilled engineer from a reputed engineering college, you will get a job with a lucrative salary package.
Engineers have various career options and even if you don't want to be an engineer, with an engineering degree you can become a professor, researcher, consultant, technical writer, etc.
In engineering, you will have job flexibility in working hours and have the freedom to choose remote work options.
Most
Engineers also enjoy the work-life balance as unlike other jobs, engineers have 5 working days in a week.
Engineering is also considered a respectable job in India.
What are the Common Subjects in B Tech?
The syllabus of the B tech course will depend upon your specialization; however, certain subjects are common for all the specializations such as-
Computer Programming
Engineering Mathematics
Basic electronics
Engineering graphics
Data structures
Control systems
Computer programming
Hydraulics
Industrial management
Thermodynamics
Career Opportunities After Studying at BTech Colleges in Jaipur
Once you complete the B tech course, you can choose to opt for jobs in the government or private sector or you can opt for higher education.


Job Opportunities in the Private Sector
This is the most sought option after completing B tech. You can participate in campus placement drives organized by your college or can apply off-campus. Your job opportunities will differ according to the stream you chose in your B tech course.
Some of the popular job profiles after B Tech are-
Tools engineer
Biomedical engineer
Robotics engineer
CAD technician
Telecommunication engineer
Computer engineer
Electronics engineer
Backend/frontend developer
Data analyst
Business analyst
Junior computer engineer
Design Engineer
Production Engineer
Structural Engineer
Water Engineer
Research and development engineer
Software engineer
Desktop Support engineer
Top recruiters in the private sector-
TCS
Infosys
Accenture
Google India
HCL Technologies
Larsen & Toubro
Intel
Rubrik
Microsoft
Siemens
ICICI
Hindustan Unilever Ltd.
Salary received by B tech graduates for different job positions-
Source- PayScale (self-created)


Job Opportunities in the Government Sector
Government organizations also hire B tech graduates. The government conducts various entrance examinations for recruiting candidates for railways, the banking sector, PSUs, etc. The government also hires engineers on the basis of the GATE examination.
Higher Education Options
Most of the B tech graduates who are opting for higher education courses go for M. Tech to have a deeper understanding and gain expertise in their specialization. Some students also prefer pursuing a Master of Engineering whereas students who want to take up managerial job positions in corporations pursue MBA.
Why Choose Arya College, Jaipur for B Tech Courses
At our college, you will get the chance to build a professional network with brilliant minds.
We offer a blended course curriculum that gives due importance to the theoretical and practical methods of teaching.
You will get the chance to participate in an internship opportunity and get real-life work experience.
Apart from academics, our college also concentrates on providing overall development to the students. And for this college organizes various inter-college competitions, sports, and cultural events on campus.
The college's placement cell looks after the training and placement of each student. Arya College is one of the recognized private colleges for BTech in Rajasthan in terms of placement.
Well-known companies in the industry like Cisco, L&T infotech, Google India, Infosys, Amazon, TCS, Tech Mahindra, and Wipro are the top recruiters of our college.


Conclusion
We hope this blog has given you all the details you were searching for related to the B tech course. Now it's time to select a specialization and apply to the reputed engineering colleges of Rajasthan.
Frequently Asked Questions
Which branch is considered the toughest in engineering?
Electrical engineering is considered the toughest because in this course you have to learn most of the concepts in a theoretical way, and you cannot visualize the results of your input. But if you have an interest in this area and will put your hard work into studying the concepts, it will be worth it.
Which B tech branch is best for the future?
Computer science and artificial intelligence are the two emerging branches of engineering. Almost all sectors are using some form of automation/artificial intelligence to provide the best products and services. Hence, the future scope in this field is very bright with attractive salary packages.
What are the benefits of pursuing M Tech in India?
M Tech degree will help you in gaining deep knowledge and understanding of a subject, and will also set the foundation if you want to pursue PhD in the future. Also, an M-tech degree will help you get a higher job position in a company.
What are the skills required to become a successful engineer in India?
The skills required to become a successful engineer in India are-
Problem-solving
Attention to detail
Teamwork
Creativity
Pressure management
Research skills
Knowledge of software
Project management
Data management