Why Arya College Jaipur is Happy and Happening?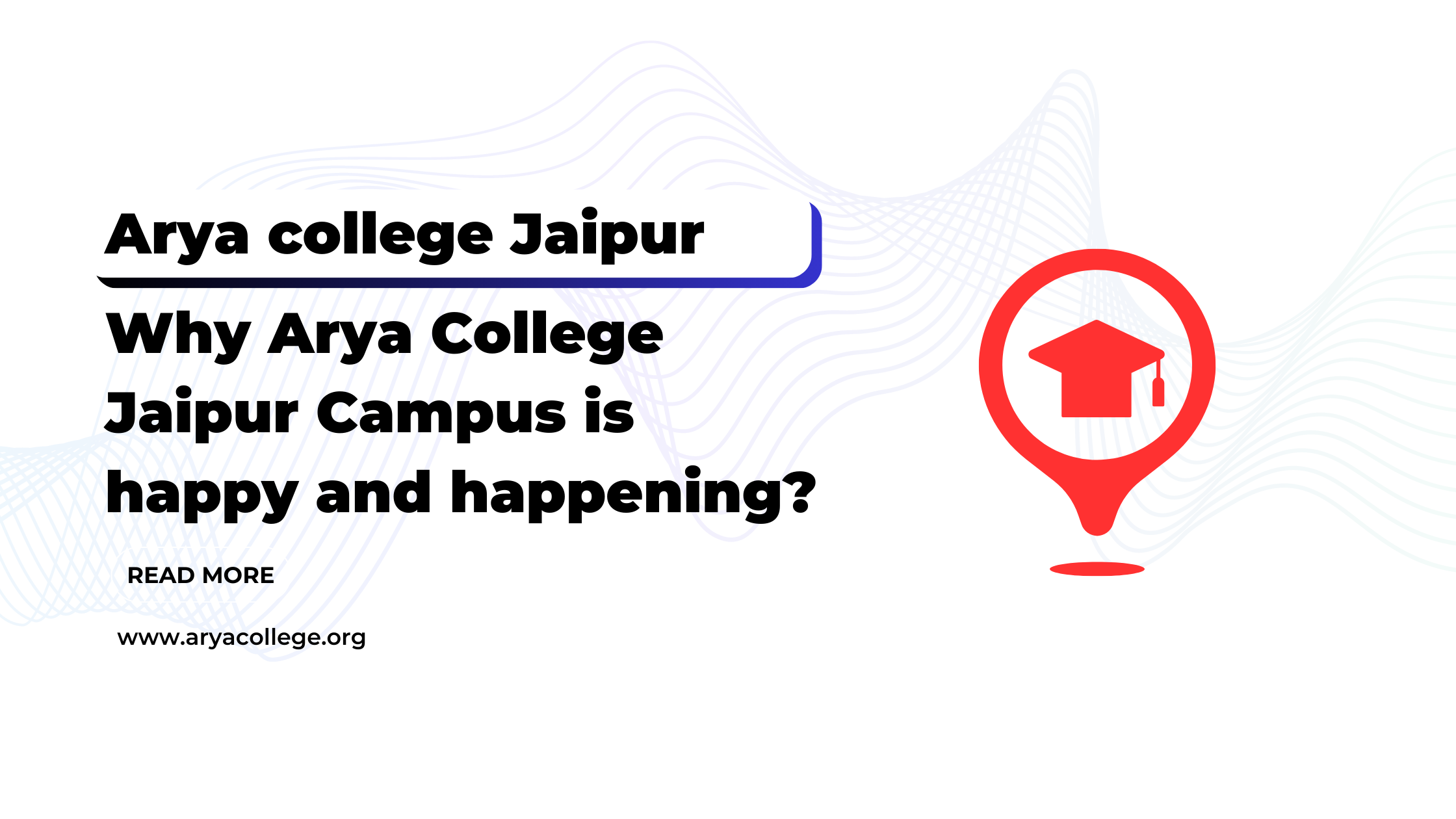 When it comes to choosing a college, one of the key factors to consider is the overall environment and atmosphere. Arya College Jaipur stands out as an institution that promotes happiness and a happening student life. In this article, we will explore the various aspects that make Arya College Jaipur a preferred choice for students looking for a memorable college experience.
Campus Facilities
Arya College Jaipur boasts state-of-the-art facilities that contribute to a vibrant learning environment. The campus is equipped with modern classrooms, well-equipped laboratories, a library with an extensive collection of books and research materials, and advanced technology infrastructure. Additionally, the college provides comfortable hostel accommodation, sports facilities, and a cafeteria that caters to diverse culinary preferences.
Academic Programs Offered
Arya College Jaipur offers a wide range of academic programs across various disciplines. From undergraduate to postgraduate courses, students can choose from engineering, management, computer applications, and more. The college ensures that its curriculum is up-to-date and aligned with industry requirements to equip students with the necessary skills and knowledge.
Faculty and Teaching Methods
The college takes pride in its highly qualified and experienced faculty members who are dedicated to nurturing the potential of every student. The teaching methods at Arya College Jaipur emphasize interactive sessions, practical learning, and industry-oriented projects. The faculty members engage students in discussions, case studies, and real-world simulations to enhance their learning experience.
Student Life at Arya College Jaipur
Arya College Jaipur believes in holistic development, and student life plays a crucial role in shaping students' personalities. The college encourages student participation in various clubs, societies, and cultural events. This fosters creativity, leadership skills, and a sense of community among the students. The college also organizes regular seminars, workshops, and guest lectures to expose students to diverse perspectives and enhance their overall learning.
Industry Collaborations and Internship Opportunities
To bridge the gap between academia and industry, Arya College Jaipur has established collaborations with leading companies. These collaborations provide students with ample internship opportunities, enabling them to gain practical exposure and develop professional skills. Such industry tie-ups also pave the way for placement opportunities and ensure that students are industry-ready upon graduation.
Placement and Career Services
Arya College Jaipur has a dedicated placement cell that works tirelessly to connect students with job opportunities. The college has a strong track record of placements in renowned companies, thanks to its robust network of recruiters and alumni. The placement cell also conducts grooming sessions, mock interviews, and resume-building workshops to enhance students' employability skills.
Alumni Network and Success Stories
The college boasts an extensive alumni network that extends its support to current students. Alumni often visit the campus to share their experiences and provide valuable insights. Many Arya College Jaipur alumni have achieved remarkable success in their respective fields, serving as an inspiration for current students. Their success stories highlight the quality education and overall development fostered by Arya College Jaipur.
Social and Cultural Events
Arya College Jaipur understands the importance of cultural and social engagement in a student's life. The college organizes various events throughout the year, including cultural festivals, talent shows, and celebrations of national and international days. These events provide a platform for students to showcase their talents, celebrate diversity, and create lasting memories.
Sports and Extracurricular Activities
Sports and extracurricular activities are integral to the college's focus on holistic development. Arya College Jaipur offers a range of sports facilities, encouraging students to participate in various indoor and outdoor sports. Additionally, the college supports a wide array of clubs and activities, such as music, dance, photography, and entrepreneurship, providing students with opportunities to explore their interests and talents beyond academics.
Community Engagement and CSR Initiatives
Arya College Jaipur believes in giving back to society and instilling a sense of social responsibility in its students. The college actively engages in various community service initiatives and corporate social responsibility (CSR) programs. Through these endeavors, students have the chance to make a positive impact on society, contribute to meaningful causes, and develop empathy and compassion.
Recognition and Awards
Arya College Jaipur's commitment to excellence has been recognized by various organizations and bodies. The college has received accolades for its academic achievements, infrastructure, faculty, and overall contribution to the field of education. These recognitions further validate the college's dedication to providing a happy and happening environment for students.
Positive Student Testimonials
The true testament to the happiness and happening nature of Arya College Jaipur lies in the experiences of its students. Many students have shared positive testimonials about their time at the college. They highlight the supportive faculty, engaging learning environment, opportunities for personal growth, and lifelong friendships they have formed. These testimonials speak volumes about the positive impact Arya College Jaipur has on its students' lives.
Conclusion
Arya College Jaipur stands out as an educational institution that goes beyond traditional academics. It offers a holistic learning experience, focusing on happiness, personal development, and industry relevance. The college's history, campus facilities, academic programs, faculty, student life, industry collaborations, placement services, alumni network, social and cultural events, sports activities, community engagement, recognition, and positive testimonials all contribute to making Arya College Jaipur a happy and happening place for students to thrive.
Frequently Asked Questions (FAQs)
Is Arya College Jaipur only focused on academics?
Arya College Jaipur believes in holistic development, providing equal emphasis on academics, extracurricular activities, and personal growth.
How are the faculty members at Arya College Jaipur?
The college boasts highly qualified and experienced faculty members who are dedicated to the success and well-being of their students.
What kind of internship opportunities are available at Arya College Jaipur?
Arya College Jaipur has collaborations with leading companies, providing students with a wide range of internship opportunities in various industries.
Do students at Arya College Jaipur have access to placement services?
Yes, Arya College Jaipur has a dedicated placement cell that works tirelessly to connect students with job opportunities and enhance their employability skills.
What sets Arya College Jaipur apart from other colleges?
Arya College Jaipur's focus on happiness, holistic development, industry collaborations, and vibrant student life sets it apart, creating a unique and enriching college experience.