Best Private Engineering College in India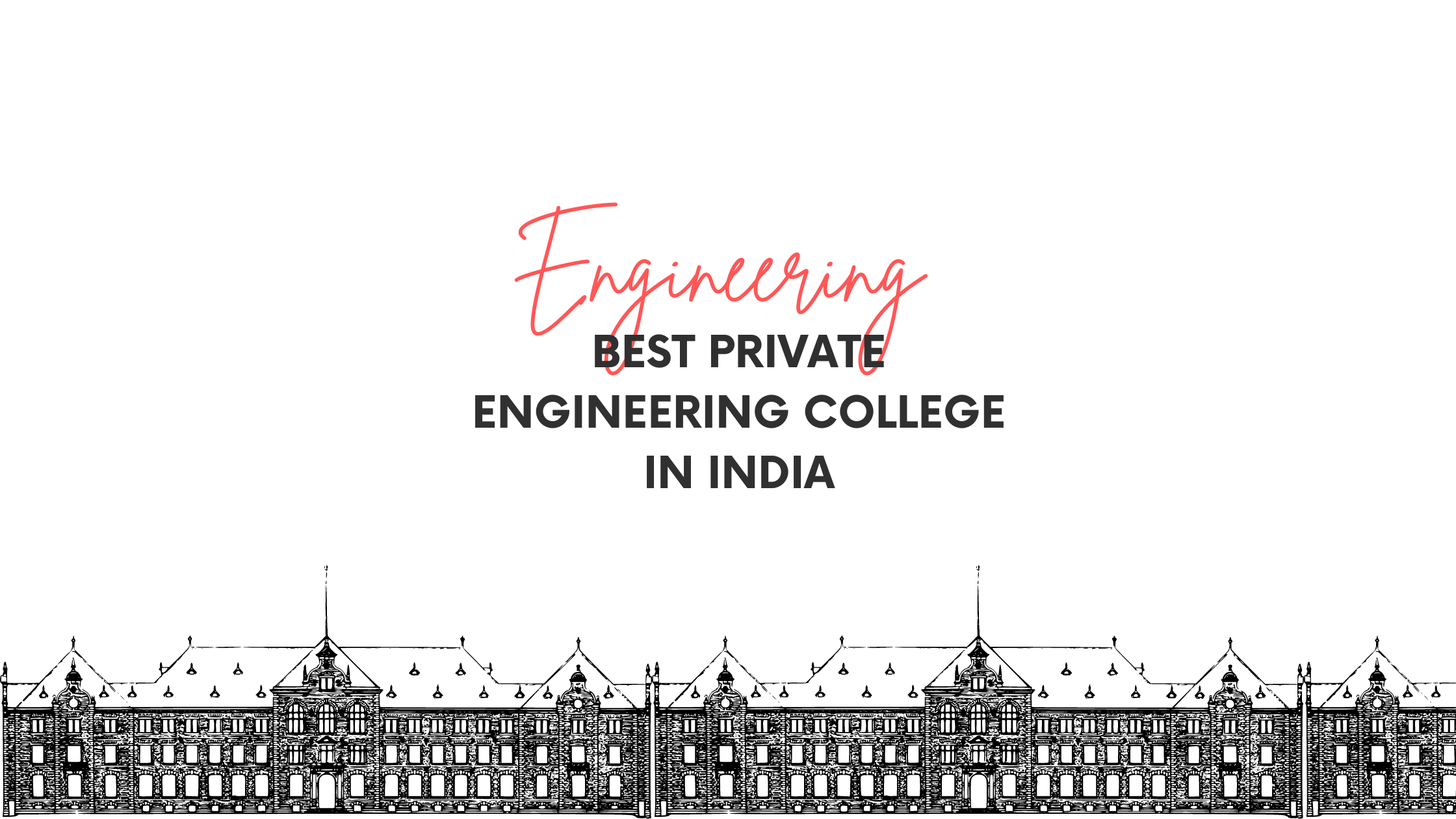 Are you an engineering aspirant, and hunting for the best private engineering colleges in India? With around 102 top private colleges of engineering in the nation, it can be difficult to choose the ideal one for you. Given such a situation, this article is our endeavour to help you understand the variables that must be taken into account while selecting an engineering college. We have also discussed a reputable private college that is dedicated to developing skilled engineers since its inception.
What Impact do Engineering Colleges Have on Education in India?
A solid education is crucial for success in life at every stage since it helps people develop their personalities and boost their self-confidence. Hence, the colleges of engineering in India are taking the right steps in the direction of a better learning environment and a center for information. In addition, the leading colleges in Jaipur offer B.Tech courses and M.Tech courses in engineering and are committed to giving their students the greatest engineering education possible by training them to take part in India's technological, economic, and social progress.
Academic Requirements for different engineering programs in India
BTech (Undergraduate)
Physics, Mathematics, and Chemistry/ Biology/ Computer Science/ Biotechnology must be included in the applicant's 10+2 science curriculum.
At their 12th standard, they shall score at least 45%. However, the candidates from the reserved category can have a different pass percentage.
MTech (Postgraduate)
The minimum requirement for prospective candidates is a B.Tech or an equivalent degree from an accredited college.
Students need to complete the graduation examination with a minimum score of 50% overall (45% for applicants who identify as SC/ST or OBC).
What Top Factors are Used to Determine the Best Engineering Colleges in India?
Accreditation & Affiliations
When applying for admission, it is important to thoroughly investigate the affiliations and accreditation of an engineering college. However, the All India Council for Technical Education (AICTE), which accredits courses that the college can provide, is the primary accrediting body for engineering and technical colleges in India. Similarly to this, course affiliations must also be checked, and every degree offered by a college is affiliated with a specific university.
Quality and Number of Full-Time Faculties
It is a very significant feature that reveals the caliber of education that the college offers its pupils. However, a suitable ratio of full-time faculty to enrolled students must exist. And, this is typically stated in terms of the number of professors per student, or the student-to-faculty ratio.
Certifications
The NAAC and NBA are the two principal organizations in India that grant category certificates to any college. Nonetheless, the official websites of each organization offer a list of all authorized colleges along with their relevant category. Also, several organizations and businesses grant certifications to colleges that offer the best engineering courses.
Alumni Network
This is one of the crucial considerations when choosing an engineering college for admission. Moreover, the engineering college's assets and accomplishments can be attributed to its alumni network. And, a strong alumni network generally provides the college and its students with support at all stages of their professional lives.
Best Private Engineering College in India
Arya College Jaipur has long been a well-liked option for aspirant engineers in India as it is routinely ranked among the best colleges in the country. However, it was established in 1999 and provides a wide range of programs in Management, Science, Technology, Engineering, etc.
Advantages of Studying at this Private Engineering College
Advanced Infrastructure
Being among the best engineering colleges in Jaipur, it offers top-notch amenities including specialized labs with all the necessary equipment, modern classrooms, conference rooms, dorms, and healthy canteens. The college further provides essential training through cutting-edge lab work integrated within a solid infrastructure as it is well aware of the difficulties and engineering professional experiences in the real world.
Increased Emphasis on Extracurricular Activities
A well-rounded academic experience requires both advanced study and extracurricular activities. As a result, this engineering college encourages students to participate in a variety of extracurricular activities like athletics, intercollege competitions, and college fests.
Industry-Integrated Education
This college offers a wide range of undergraduate and graduate programs with industry-integrated curricula. Moreover, as one of the prominent private engineering colleges in Jaipur, it develops curricula to give students the skills and information they need. Also, its instructors deliver classes while considering both current and prospective future problems in the engineering industry.
Support for Placement
A college's reputation is based on how successfully it facilitates job placement, thus it routinely holds hiring drives that offer excellent placement assistance. Also, students receive specialized career coaching to help them obtain employment as well as interview preparation tips. And, as a result of its great recruitment ties with leading organizations like TCS, Infosys, Capgemini, etc., promising students can benefit from a wide choice of job options.
Different Engineering Specializations Offered by Arya College
As one of the well-known engineering colleges in Jaipur, it offers engineering academic programs in the following fields:
Computer Engineering
Source: self-created
Information Technology
Source: self-created
Mechanical Engineering
Source: self-created
AI & Data Science
Source: self-created
Electronics and Communication Engineering
Source: self-created
Electrical Engineering
Source: self-created
Civil Engineering
Source: self-created
Conclusion
Summing up, engineering refers to the inventive and creative use of Science, Technology, and Mathematics to design, build, and maintain machinery, structures, tools, or production processes. Also, India generates about 15 lakh engineers yearly, which increases competition for jobs in this profession. Hence, finding the top engineering colleges in India is crucial if you want to beat the competition and have a successful career in this field.
FAQs
Which is the most in-demand B Tech course in India?
Maximum industry looks for candidates with a B Tech course in Computer Science and Engineering. Moreover, data science, artificial intelligence, machine learning, cloud computing, and many other specializations enable CSE to produce the best job profiles and a wide range of career options.
Which engineering admission test is the most difficult?
One of the nation's toughest tests is the IIT JEE Advanced, which is taken by applicants for admission to well-known Indian Institutes of Technology (IITs). Nonetheless, 10,26,799 students in total registered for this exam in 2022, and about 2,50,000 of them qualified.
How much does it cost to attend a private engineering college in India?
The typical tuition for private colleges ranges from about 60,000 to 5 lakh rupees or more. Moreover, the engineering speciality you select might affect this charge.
What is the biggest benefit of taking an engineering course?
Your ability to make decisions is enhanced by taking an engineering course, which also helps you become more objective and less sentimental at work. All of these abilities are also crucial in the working world, regardless of the field. Hence, engineers typically perform well regardless of the industry they chose, and they frequently become effective managers.